Well folks, I just landed a client if I make the background checks. I really should start packing. I'm at the non-essentials phase.
Knives
I bought a knife set that retails for $99. I had a lot of rewards points built up and a birthday gift card I used to get it with. I know it's not the top-of-the-line knives, but there's something about that set. It's the first mid-range knife set that I bought for myself. The knives all work well. I also bought a Wusthof Santoku from TJ Maxx. It turns out to be a lower-end one that didn't get rated too highly on Amazon, but it chops pretty well.
Here I am talking about a Kitchenaid knife set. I find it amusing that I even ended up buying a $40 knife roll to protect the most important knives. The roll itself is pretty cool. I priced them before, and they were around $40 for bag and 7 knife storage. I hesitated but I ended up getting one to protect my most important knives. The knives would be my 1 Wusthof Santoku, and the following from the Kitchenaid set:
Chef Knife
Slicer
Santoku
Paring knife
Paring Santoku
Sharpening stick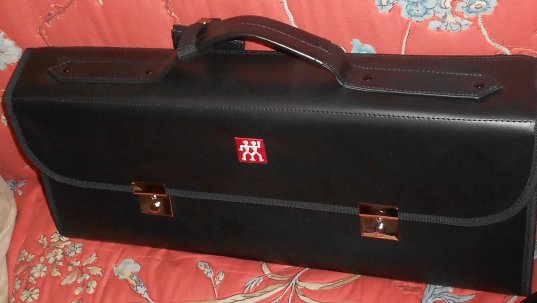 I put half of my knives in there already. I quickly found out that this wasn't a 7 knife roll, but one that took a lot more. I went ahead and put all of my good knives in it to see how it was like. It took all of them with room to spare! This roll was a really good deal!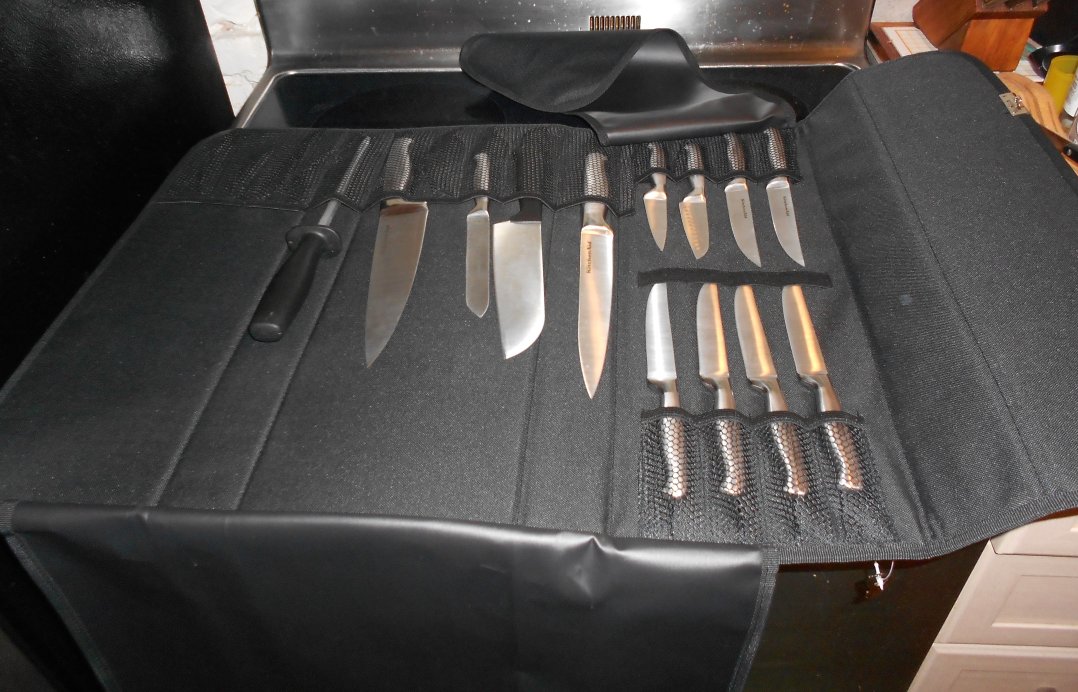 More stuff
One thing I find really attached to: a $20 mat I bought from Target. I remember this one well. I looked at different mats and this one looked decent. I was mixed about buying it, and this was one time where I went "If this is made in the USA, I'll buy it". I was surprised that it was and I bought it.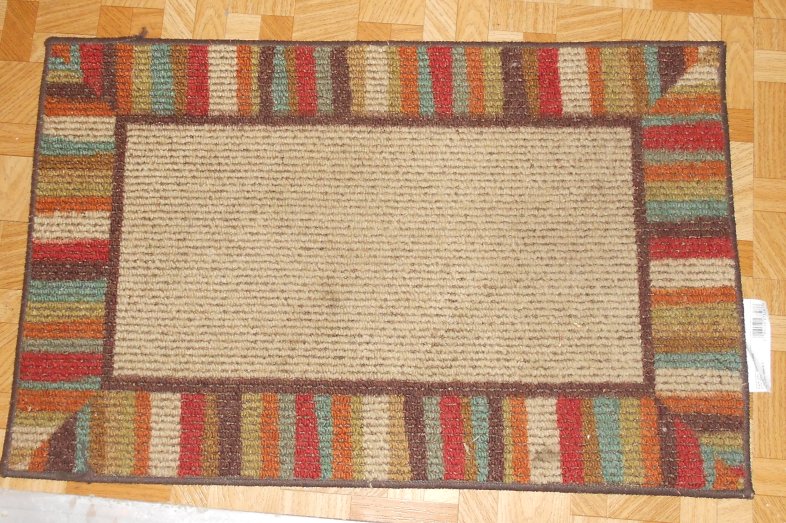 There's a story behind this. In San Antonio, I dragged in a lot of mud into my apartment. This caused quite a mess. I looked up how to clean this on the Internet, and ended up buying a very cheap vacuum cleaner that's at my parents' house. My mother is more than happy to use it, not that I had the car capacity to take it with me. It's basically hers now.
Back to the mat. I bought this mat to wipe my feet with. At first, it was inside my apartment. However, it ended up outside. This mat has been with me as a consultant since San Antonio. It's still with me in Wilmington, Delaware. My land lady thought it was one of hers, and when I put it outside my door, she moved it to the other door where it looked better. This happened a few times.
I ended up putting a note with this that it's actually mine. So, it hasn't moved since then. I'm glad I'm able to keep it.
Leave a Reply