wouldn't be as awesome. Seriously, when I needed to buy coffee and saw this on sale: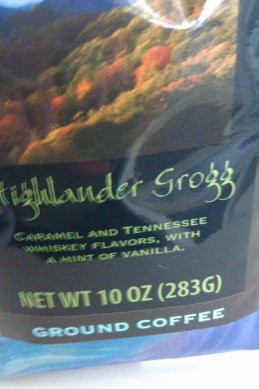 I had to try it. Apparently I was thinking more of the McLeod gang from the movies. Anyways, it seems to be a blend that is named after one that used Scottish whiskey, with some additional sweet flavorings. This one is roasted by the Southern Home company and seems to use Tennessee whiskey instead.
It also tastes excellent. I do wonder if there's any significance of spelling it "Grogg" instead of "Grog". I know Grog was watered-down booze.
My brother just asked me if this is coffee, and indeed it is.
Leave a Reply